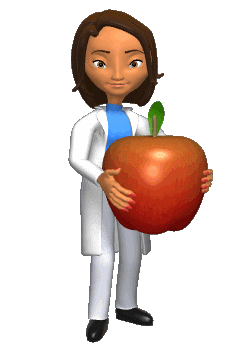 Recently, at the Jackson and Wood Schools, there have been confirmed cases of both Influenza and Strep throat. Please take these precautions to lower your child's chances of getting sick:
· Teach your child to wash their hands often with soap and water. We do have sinks and hand sanitizer in each classroom so you should encourage them to use them throughout the day, especially before snack time and lunch. For times when children do not have easy access to a sink, you might consider giving them a small bottle of hand sanitizer for their backpack.
· Teach your child to cough into their inner elbow or into a tissue, instead of their hands. This will help prevent the spread of germs, including the flu virus.
· Make sure your child does not have any signs of the flu: a fever with any of the following-cough, sore throat, or runny nose, before sending them to school each morning
· Watch for signs of strep throat. This includes sore throat, headache, fever, stomach ache and swollen tender neck glands. It is important to get treated for strep throat to prevent further health complications.
· If your child is diagnosed with the the flu or strep throat, please keep them at home until at least 24 hours after their fever is gone. (Fever should be gone without the use of fever reducing medications). A fever is defined as 100°F (37.8°C) or higher.
Please notify the school or nurse if your child is diagnosed with influenza or strep throat. Thank you for your continued cooperation and support as we work together to reduce the spread of flu in the school.